Practitioner Paper
Marketing a Resort-Based Spa
By Judith L. Singer, Ed.D., and Patty Monteson, M.S.,
Owners, Health Fitness Dynamics, Inc.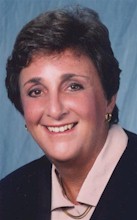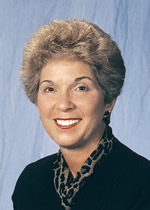 ABSTRACT
KEYWORDS: resort spa marketing, components of a resort spa, demographics of resort spa users, what spa users want from a spa

The purpose of this paper is to provide information for owners and operators of resort-based spas who want to increase and expand their market share of people who use spas. It profiles spa-goers in the USA and examines who they are, what spa services they use, why they go to spas and how they feel after their spa experience. It also examines how to connect with guests who use spas and how to increase market share of this group.

INTRODUCTION
Beginning in the mid-1980s, a few forward thinking resorts in the USA began to add spas to their properties. Most of these spas were located in up-scale, independent resorts and the spa was considered to be a 'great' marketing vehicle to attract new business to the property. Some examples of properties that developed spas in the 1980s are the Doral Resort and Country Club, the Scottsdale Princess, Ponte Vedra Inn and Club and Topnotch Resort. During the 1990s the resort-based spa began to proliferate and today the mantra is that a resort is 'not a resort' unless it has a spa. As a result, spas have become one of the most popular components of the US hospitality industry.

A study conducted in 2002 by PricewaterhouseCoopers for the International Spa Association (ISPA) found that the average annual growth of resort/hotel spas in the USA was 56 per cent since 2000.1

This same study estimated the sizes of US leisure industries, and reported that in the year 2001 spa revenues were approximately $10.7bn.2 Table 1 compares estimated spa revenues with other leisure industries in the USA.

Although there is no universal definition or standard for what constitutes a spa, some hotel companies such as Marriott have set up spa standards for their properties. 'The Spa Book'3 outlines spa design standards and operating guidelines for their hotels and resorts, and is also helpful to developers and the design team as they develop spas for Marriott-branded properties. Properties must meet these required standards in order to say they are or have a 'spa'.

COMPONENTS OF A SPA
By means of definition for this paper, in order to say there is a spa in a hotel or resort, it should include some basic components such as:

— a reception area
— separate men's and women's locker rooms and facilities, and perhaps a staffed issuance reception desk and a lounge
— separate men's and women's facility areas, which usually have a steam room, sauna, whirlpool, cool-dip pool and lounge (some spas expand this to include a juice bar and/or small café where the serving of wine and beer is optional and not very common in the USA)
— an option would also be a co-ed (mixed gender) facility area/lounge with some of the above amenities
— dry treatment rooms for massage and facials
— wet treatment rooms for services such as body wraps and scrubs
— hydrotherapy rooms for baths and hydro- massage therapies
— staffed fitness studio with exercise machines (some resorts may choose to have the fitness component in a separate part of the property and not included in the spa)
— an optional exercise studio for classes
— retail store/area
— salon for hair, nails and, perhaps, makeup.4

THE SPA-GOER IN THE USA
Health Fitness Dynamics (HFD) funded and conducted the first comprehensive study of North American spa-goers, the 1992 HFD Spa-Goer Market Study. This study includes responses from 18 resort-based spas and nine destination spas. Resort-based spas are places where guests may not only 'spa', but can also participate in other recreational and social activities typically available in a destination resort. At the destination spas, everyone at the property is there for a spa vacation and the outside 'temptations' such as non-spa cuisine, alcohol, etc., are usually non-existent. Guests at destination spas usually participate in a programme based on exercise, healthy eating and spa services such as massage, facials and various body/bath services.5 Each property was given a required quota of completed responses to submit (either 50 or 100 responses, based on the size of the property).

[ Home || What's HFD? || Scope of Services || Clients || News/Research ]
---
Health Fitness Dynamics, Inc.
1305 N.E. 23rd Avenue, Suite 2, Pompano Beach, Florida, U.S.A. 33062
Phone: 954-942-0049 - Fax: 954-941-0854
E-MAIL: hfd@hfdspa.com